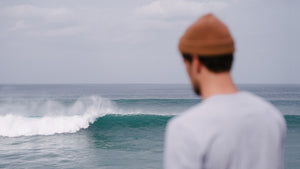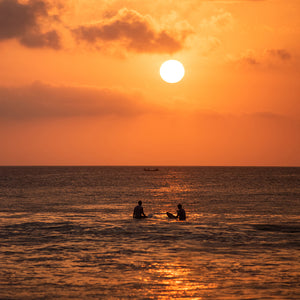 In Cornish, 'KOSIN' means 'Good Friend' 
It is a perfect description for the relationship the two of us have, not only with each other, but also the relationship we have with the ocean and the natural world that surrounds us

The idea for KOSIN came about after a post surf coffee but is built on 20 years of friendship, shared values and the desire to share our stories and create something different...
a brand that we truly believe in.
Spending so much time together over the years has forged a very strong bond. Our similar experiences came from two very different places. however... One, growing up in Cornwall within easy reach of the beautiful beaches of the West country. The other, growing up in Southern Africa, and for many years living on the banks of Lake Malawi, before moving to the South West of England.
It's this connection with the wilderness, the beauty of wild water and the South Coast of England that we share. Being able to bring our own kids back to the places where we spent so much time as youngsters and seeing their love of the beaches, the surf and being in the water, is a true blessing.
Our Story
Journey of Discovery... a Kosin Film
---
The Campfire Blog
---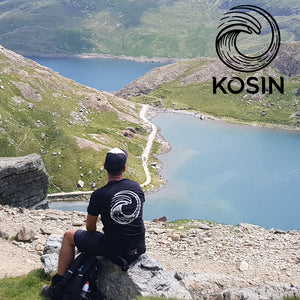 In December 2022, one of our illustrious Kosin founders Joel celebrated a milestone birthday (he doesn't look a day over 39, we're sure you'll agree!).  Reaching these milestones often give...
Happy New Year to you all!  We hope you had a wonderful festive time and welcomed the new year in with positive vibes and thoughts on what you would like...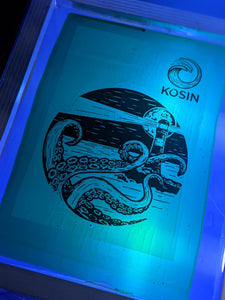 When we started up the Kosin clothing brand, our motivation was to make sure we were as sustainable as possible.  As surfers, we care a lot about how we treat our...
The Kosin Family
Family is a term that reaches far and wide. The Kosin family is a group of collaborators, friends and respected like-minded people that we can comfortably spend time with while sharing stories of adventures and championing eachothers achievements.
It's not the Destination
Every journey we take, is another chapter in a storybook...